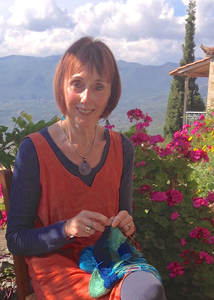 Follow me on

KNIT GREECE!
2-12 May 2015
knitters' tour in Mani, Peloponnese, Greece
with Jean Moss & guest designer Carol Meldrum


Kardamyli is the centre of our trip where we will be staying for ten nights in the Vardia Hotel. There will be a mixture of workshops, knit activities, sightseeing, meeting people, delicious traditional food, music, fun, relaxation, and of course, the legendary warm Greek hospitality.

snaps from our research trip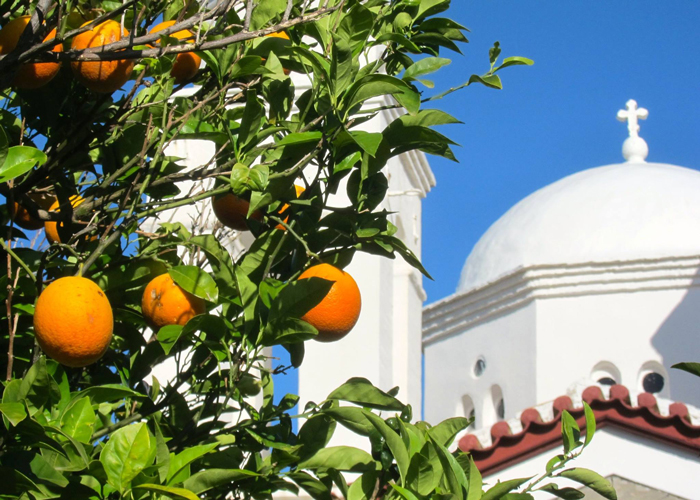 Kardamyli is a beautiful unspoilt village with a beach of azure crystal clear waters, surrounded by ancient olive groves. It enjoys the most stunning sunsets over the Messenian Gulf. In the distance the lower slopes of snow-capped mountains carpeted in spring flowers stretch down into the wild Mani. The village benefits from many excellent restaurants, traditional cafes, independent boutiques, and local shops. No chain stores here! It is a great centre for hiking with many local trails.

Vardia Hotel is considered to be one of the best in the Mani. Each room has its own individual shaded stone terrace enjoying fantastic panoramic views over the mountains and sea. All accommodation has ensuite bathrooms. Rooms are either studios (one room) or apartments (separate bedroom and sitting room). Breakfasts and some lunches (on workshop days) will be at the hotel. Dinners will be at local restaurants in Kardamyli or elsewhere on the day excursions.


View from our hotel over Kardamyli
Garland for flower
festival of Panagia
Mani speciality, stuffed apricots
Non-knitters are, as always, extremely welcome on our trips. We even offer you a discount! When the knit workshops are running there will be plenty of activities available for you. The beach is ten minutes walk away and the water is as clear as crystal. Kardamyli is great base for hiking and there are some very interesting local trails. For the photographers there are lots of opportunities. Or you can just stroll into the village and pass the time of day Greek-style sipping a drink in a kafeneon (café) and watch the world go by.

| | | |
| --- | --- | --- |
| | | |
| Butterfly on valerian | One of the local cat population | Mermaid in Koroni taverna |
PROGRAMME
The itinerary is provisional and we shall be adding more detail in due course. We are delighted to welcome Carol Meldrum as our guest designer. Carol is well-known for her knitted iconic figures and we are hoping she will show you how to knit your own Greek God or Goddess!
We plan to include some traditional Greek music and dance, and visits to local artisans and an olive oil factory/museum. We shall alternate days staying in Kardamyli with day excursions to various not-to-be-missed places. We shall be accompanied by an expert guide John Chapman on our days out who will introduce you to many aspects of the culture, history and ways of life, past and present, in Mani.
Day 1

We will meet you late morning at Kalamata Airport off the Easyjet flight from London Gatwick

Lunch at a local taverna we know well in Verga

Arrive in Kardamyli late afternoon and settle into Vardia Hotel

Drinks reception, followed by pre-dinner talk on Life in Mani

Dinner in local taverna

Day 2

Morning

knit workshop

with Jean: Twists & Turns: traditional Greek key patterns

Afternoon free

Short walking tour of Kardamyli old town before delicious dinner in one of the local restaurants

Day 3

Day excursion to Ancient Messene.
Set amongst tranquil olives, with a majestic ampitheatre, temples, fountains and walls, it is one of the best preserved classical cities in Greece

Lunch at Ithomi taverna with panoramic views over the ancient site

Afternoon free with independent dining in Kardamyli

Day 4

In the morning Jean's second workshop: Empty Circles: using holes to decorate your knitting

Show and Share after lunch

Rest of the day free with independent dining in Kardamyli



Day 5

Visit Kalamata on market day. Enjoy the buzz of the city, check out the yarn shops, visit the wonderful museums or just watch the world go by from your café table

In the evening we shall have traditional music and dance with dinner in the village of Thalames

Day 6

Stitch & Bitch over morning coffee with the locals in seaside Stoupa

Lunch at Voula's taverna renowned for her traditional Maniot cooking. She will also demonstrate traditional bread-making, olive oil soap making and silk growing

Afternoon workshop with Carol Meldrum: Alpha, Beta, Zeta - Intarsia monogram bag

Dinner in a Kardamyli restaurant

Day 7

Day excursion to Mystras

After a coffee stop high in the spectacular Taigetos mountains, we shall explore the medieval streets, palaces, monasteries and churches of what was once the cultural centre of Byzantium. Rare frescoes, dramatic setting and totally compelling

Lunch in Mystras village

A quick stop at the Olive museum in Sparta and then the scenic route back to Kardamyli via the port of Gythion where you will be able to dine in one of its famous fish tavernas

Day 8

Carol's second workshop: Floral Fancy – Fair Isle gadget case

Afternoon free. This is the weekend of the annual Kardamyli Jazz Festival so there will be lot of music to enjo around the village if you fancy that

Knittng clinic before dinner in the village

Day 9

Day out into Deep Mani
A boat trip round the amazing Pirgos Caves

Lunch in sleepy port of Geroleminas

Then the fortified tower houses of Vatheia, its inhabitants renowned for vendettas and piracy, and the wild rugged mountain landscape is truly awe-inspiring and unforgettable

Day 10
Day excursion to the charming town of Koroni with its picturesque Venetian castle and tranquil convent

Lunch on the harbour



Knit Review

in early evening before our last dinner in Kardamyli taverna with traditional music
Day 11

Morning free

After lunch the coach will leave for Kalamata, where we will have an early farewell dinner in the Marina.

After dinner the coach will take you on to the airport for your evening flight back to London Gatwick
Check out our tours with previous clients on



PRICE
GBP2095 (USD3665) per person in twin or double studio room
Apartment (with separate sitting room) supplement GBP100 (USD175) per person
Single occupancy supplement GBP250 (USD440)
Deposit
GBP500 (USD875) payable on registration, with the balance to be paid 60 days before departure
5% discount for non-knitters
Price includes
*Accommodation in twin or double rooms
*All breakfasts, six lunches, nine dinners
*Workshop tuition
*Admission to places on itinerary
*Coach travel
*Guides

If you are a single traveller happy to share a twin room we will be able to match you up with a room mate.

TERMS & CONDITIONS

GETTING THERE
There are convenient flights by EasyJet from the UK to Kalamata. We recommend that people travelling from North America should fly via London. If you fancy a few days in Athens or elsewhere in Greece before the tour we can arrange to pick you up at Athens airport. There will be a supplementary charge for this: please ask.

book your place here
| | | |
| --- | --- | --- |
| | | |
| Knitting in Mani | Mani fresco | Kardamyli taverna |