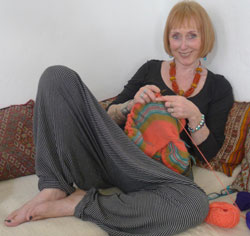 One of Britain's leading knitwear designers, her creative combinations of texture, colour and styling have been widely influential over the years. A self-taught knitter, she has been producing her own unique collections of handknits for more than twenty-five years, as well as designing for Rowan Yarns and many international fashion houses such as Ralph Lauren, Laura Ashley and Benetton. She teaches in the UK and Europe and is a regular visitor to the US.

Passionate about design, Jean is an ardent maker who has always believed that good design should be available to all who appreciate it, not just the few who can afford to buy couture. With this in mind, she has written many books, the most recent being Great Little Gifts to Knit published by Taunton Press in September 2013.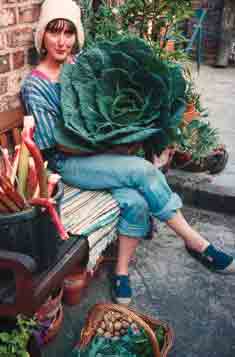 Jean lives in York and Mid-Wales with her partner Philip Mercer and two cats. Together they host regular knitters' tours in the UK and abroad, where participants can knit along with Jean and other star designers in the relaxed atmosphere of some of the world's most beautiful cities and gardens. Music is another love and she enjoys sessions with friends and family whenever and wherever she gets the chance. She firmly believes in vegetarianism, sustainability and the power of love and laughter.