Carol Meldrum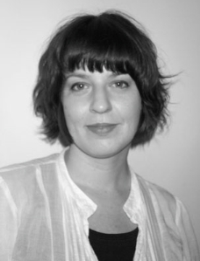 Carol Meldrum is a textile designer, workshop tutor and author of many popular knitting and crochet titles. Based in Glasgow, she is the creative force behind the fashion accessories label Beatknit. After graduating from Duncan of Jordanstone College of Art, Dundee, Carol worked within the textile industry as a designer for many high street fashion outlets, as well as being design consultant and freelance designer for Rowan Yarns.
She has tutored many knitting and crochet workshops across the UK, offering informal hands-on advice to people through teaching and demonstrations. Her books include 30-minute Knits, 30-minute Crochet, Knitted Icons, Knit Your Own Boyfriend, and many other best-selling titles.

Work through the A - Z's of motif knitting with this Greek letter inspired workshop. Sit back, relax in the sunshine and personalize a simple drawstring bag with the letters of your choice. On the day, we will look at how to read from a graph, change colours in the middle of a row to knit the perfect project to gather all your holiday keepsakes.
Take a fresh look at Fair Isle knitting for summer, work through the basics of the technique to create a case for your phone/ tablet or kindle. On the day we will look at how to read from a graph, how to work with multiple yarns along a row, weaving in and floating colours to create a fancy floral pattern.