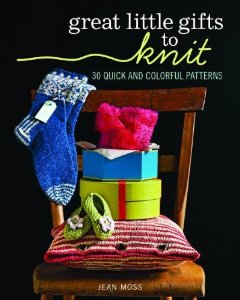 I'm thrilled at the publication of my new book !

Quick and colourful, fun and fresh, there are more than 30 projects for baby, home, him and of course, her. A mini workshop in many techniques, you can hone your skills on small projects without the time commitment of larger knits.
There are hats, socks, mittens, scarved, shawls, wrist & leg warmers, belts and guitar straps, and many more unique and unusual gifts, there's even a welcome toran to gift or keep for your own home to bless and welcome all who enter.

Techniques include slip stitch patterns, lace, cables, Fairisle, shadow knitting, swirl knitting, travelling stitches, knitting with beads, making tucks & brioche rib.
Blog tour, plus instructional videos for each technique will be available on my website from September to support the book.

Browse the project gallery
Win a copy, read reviews, Q&As etc on the blog tour - kicks off Setember 2.

Available now on Amazon UK and Amazon USA or at your local yarn store.



We were excited to find that Knit France sold out within eight hours of registration opening. Unfortunately many people were disappointed that they didn't get in, but it really was first come first serve, within the confines of the rooms that are available at the chateau.
However, we're delighted to announce that we've been able to add Knit France 2 - exactly the same trip, starting two days after the first trip finishes. Again places are subject to the rooms at the chateau, regretably no single rooms, but there are still places, especially for couples. Non-knitting partners are well served in the Dordogne, just take a look at the tour pages for all the great activities in the area.
NB Knit France 2 is now fully booked except for the last twin-bedded room. So last chance to join us for a knitting extravaganza of a lifetime!